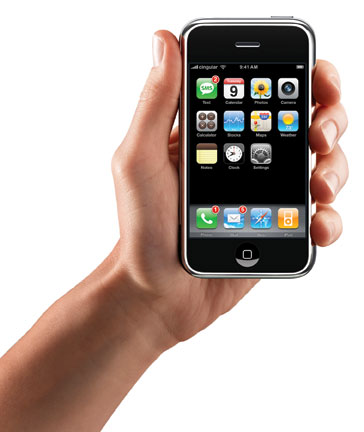 Back in this post from March 17, I said AT&T should do a better job of watching their high-bandwidth DSL customers.  Apparently the same is no different with their wireless customers, and both AT&T and their customers are suffering now.  iPhone, iPad, Blackberry, and Droid users on the AT&T network have had such horrible service that many of them are paying the cancellation fees so they can move to a better nationwide carrier or any of the local carriers.
AT&T traces its network troubles back to around 2007, and though their filing with the FCC does not mention the iPhone by name, the company's 8,000% increase in data consumption from 2007 to 2010 corresponds with the launch of the first iPhone in 2008.  Smartphones, AT&T says, use 24 times more data for each user, and that doesn't even include tablet usage.
Guess what, AT&T?  Data usage isn't going away, it won't be decreasing anytime soon, so either beef up your network so you can repair your incredibly-damaged reputation, or decide it's time to relinquish control of the game to companies who actually know how to play.
Isaac Grover is the chief information technology consultant at Quality Computer Services.  When he's not enveloped in technology, he enjoys being with his family and being involved in the community.